Compare UrinePro Ultra vs. Centrum Force's U-Turn and discover the AA Natural Products' Advantage
Many of the nation's largest carpet cleaners and rug washers have switched to AA Natural Products' UrinePro Ultra™ and realized it's the best alternative to the leading pet urine remover and odor eliminator.
UrinePro Ultra™ is truly water soluble
and a great value
UrinePro™
 
U-Turn
Yes
Plant Based
Yes
Yes
Biodegradable
Yes
Yes
Neutral pH
Yes
Yes
CleanSeal Environmental
Yes
Yes
WoolSafe Approved
Yes
Clear
Water Solubility


See Image Below

Cloudy
Yes
Free Rinsing
Yes
Yes
Concentrated
~25% Active
(Using Refractometer)
Yes
$124.95

/gal

Gallon Price
$140.00

/gal

$99.95

/gal

Case Quantity
$136.25

/gal

$79.95

/gal

55-Gallon Drum
NA
UrinePro Ultra™ vs U-Turn Concentrate & Water Solubility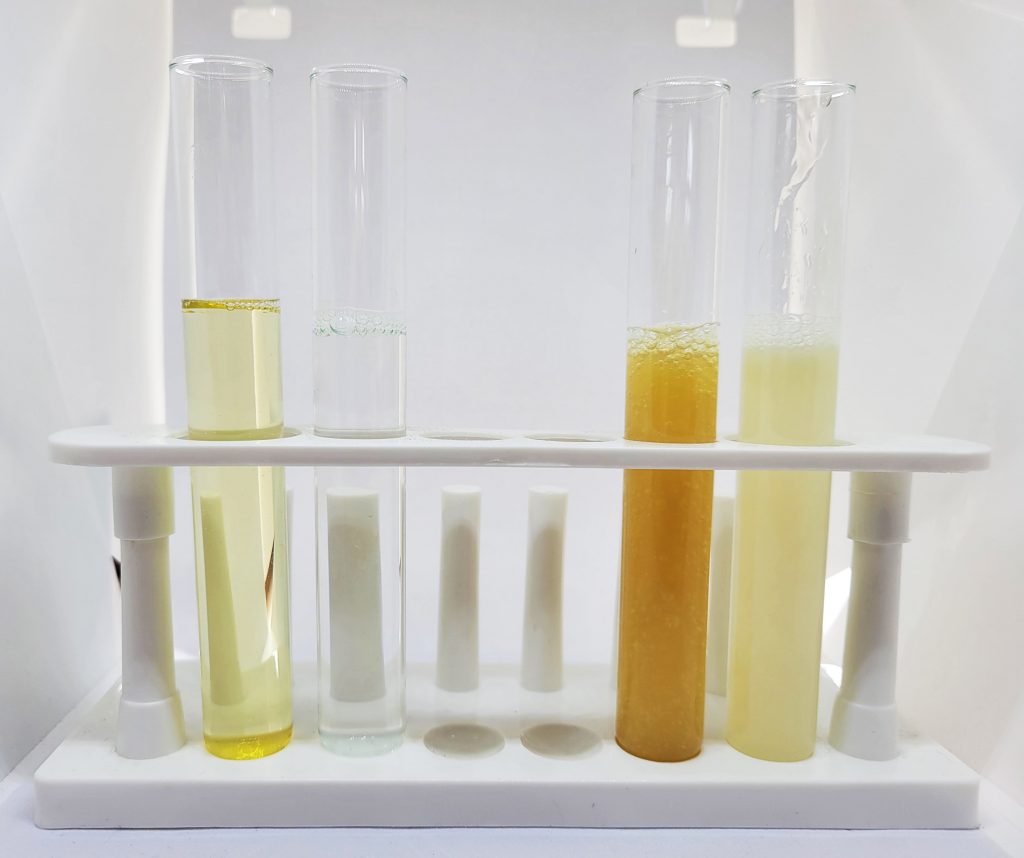 Here's what a customer wrote to me about my updated 2022 blend:
Good morning, Dave… Hope all is well since we last chatted.
I have to share with you some shocking results.
A couple of weeks ago, an interior designer had a large wool rug dropped off with a sizable urine spot in it. It looked as though something was put into it along with some agitation. I don't need to explain how that was.
I was told that the customer did use something in the home, but doesn't recall what brand it was.
When it came time to work on cleaning the rug, I used the Urine Pro on it and let it dwell for about 90 minutes while I cleaned other rugs. After that, I used an upholstery tool to suck up what I put into it. Obviously, blue dyes were coming out pretty easily. I cleaned the rug and right before it was rolled up to be spun in a centrifuge, it looked as though the spot came out completely.
I inspected it as it was being put up on the pole. On Saturday when I came into work, that was the first rug I pulled down to inspect and I was literally shocked way beyond my prediction that I couldn't find that spot anywhere on the rug, both front and back. I have never had that result before.
I always tell people that the best I have ever achieved is about a 50-50 improvement.
Just wanted to share this with you… Have a good week, hope we chat soon.
FYI, the dilution rate was 1 ounce of Urine Pro Ultra to 1.5 gallons of water.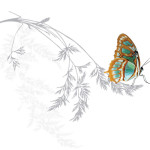 Push or Click to Call David Now