Ready-to-Use or Concentrate Formulas
Approved by The Carpet & Rug Institute
"I was ready to throw away my favorite silk blouse, but then I learned about QClean Plus. I gave it a try, and my blouse came out looking and smelling like new again!"
– Dr. Claudia Cary Davidson, Fowlerville Veterinary Clinic
"QClean Plus is an amazing product that stands up to its name. The ease with which it removes stains makes it the find of a century. It will always be on hand in my home. Thank you for making life easier." – Pamela Wilson
AA Natural Products contain bio-renewable plant-based ingredients producing powerful microemulsion cleaners consisting of billions of nano-sized cleaning particles that penetrate deeply into surfaces and effectively remove pet stains and odors on contact. Our aqueous cleaning agents are Earth-friendly alternatives to highly toxic volatile organic compounds. QClean Plus™ is formulated to remove stains and odors from carpets, rugs, upholstery and fabrics.
QClean Plus™ Removes Odors and Stains Caused by Urine, Vomit, Feces, Blood, Sweat, Skunk, Grass, Wine, Coffee, Soy Sauce, Ketchup, Oil, Grease, Grime, Dirt, Road Salt and Much More.
Contents: Key ingredients such as surfactants, fatty acids and esters are derived from soy, corn and coconuts.
Best Practices For Using QClean Plus™
Shake Well Before Use
Concentrate: Mix 1-8 oz with a gallon of filtered or distilled water.
Ready-to-Use Retail Bottle: Use as directed below.
1) Remove surface matter causing the stain and odor using a white cloth or extraction device
2) Saturate stained area with QClean Plus™
3) Lightly agitate, and let it soak for five minutes
4) Blot area using a clean white towel or use an extraction device
Ready-to-use Quart May be Diluted with Water to Make 2 Gallons of Surface Cleaner: Appliances, Counter Tops, Cabinets, Walls, Baseboards and Floors.
Always test QClean Plus™ in an inconspicuous area and check for color fastness. Follow manufacturer's guidelines for the item being cleaned.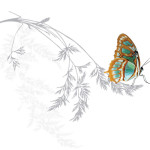 Push or Click to Call David Now