Preferred by Professionals
Rug Bath Immersion, Floor & Pit Rug Washing

Redefining Cost-Effective Cleaning: 4 Ounces for 55 Gallons
One Gallon Concentrate Makes 1,760 Gallons of RTU Rug Bath
For heavy soiled rugs, use 2 ounces to 35 gallons of water with half a ClO2 tablet, which is our latest innovation.
Revolutionizing Rug Washing: The Power of RugBath Ultra Revealed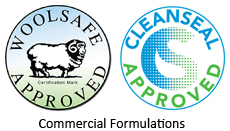 Pennies in Chemistry, Impeccable Results:
The RugBath Ultra Advantage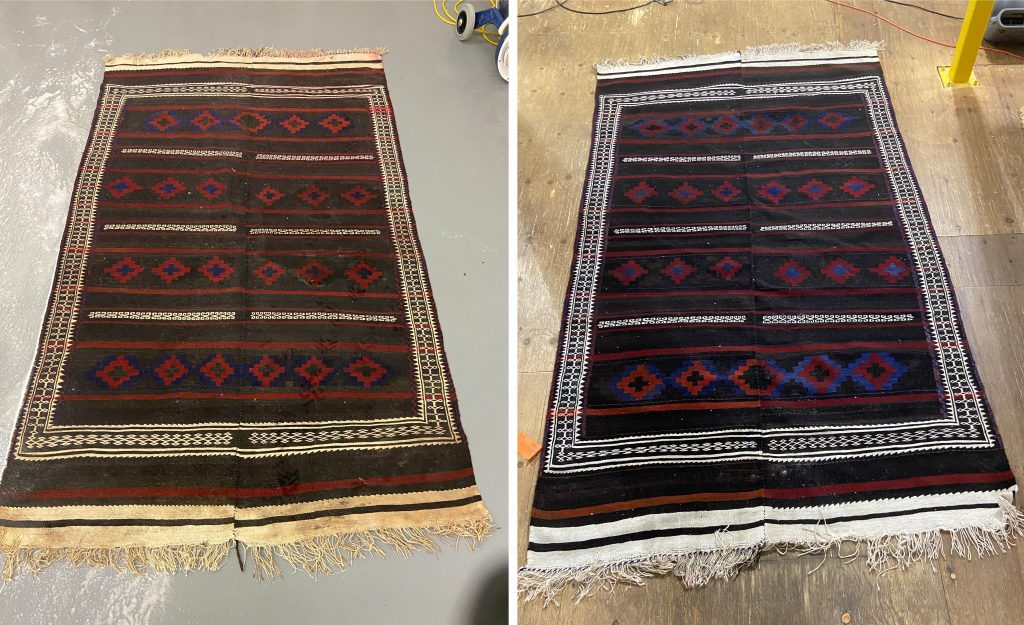 Hey, Dave!  I have before and after photos of an Afghani rug I cleaned yesterday using your RugBath Pro Ultra. Just thought you'd like some fresh material on how much I love using your product! Because it helps make me look like I'm a genius!!! — Rick J., Rug Washing Manager
Used by Professionals
"I watched my cousin's dog a few weeks ago, and it peed on my rugs. I thought I'd have to throw them away, but I was so wrong. I washed the rugs using just a few ounces of your colloidal micelle concentrate, and guess what? The smell is completely gone!!! I am so impressed and thankful!" – Tiffany Day
"I spilt a five-gallon gas can in my trunk last summer and thought I'd have to replace all the carpets and insulation. To my delight, I used RugWash Pro on it, and the odor disappeared!" – David Berger, Founder
AA Natural Products contain bio-renewable plant-based ingredients producing powerful microemulsion cleaners consisting of billions of nano-sized cleaning particles that penetrate deeply into surfaces and effectively remove pet stains and odors on contact. Our aqueous cleaning agents are Earth-friendly alternatives to highly toxic volatile organic compounds.
RugBath Ultra™ is safe to use on all washable fabrics, hypo-allergenic and leaves no residue. It effectively removes stains and odors caused by cats, dogs and other pets. Enjoy a clean, odor free rug with RugBath Ultra™.
Contents: Key ingredients such as plant-based surfactants, fatty acids and esters are derived from soy, corn and coconuts.
Directions:
Typical usage in a rug bath, floor washing or pit, dilute 1-4 ounces per 35-55 gallons of water. Employing hot water and agitation are beneficial when dealing with heavily soiled rugs. For best outcomes, pretreat persistent odors and stains with UrinePro Ultra™ and/or ClO2 tablets. Always conduct a color fastness test in an inconspicuous area.
Always test for color fastness in an inconspicuous area.
• Not tested on animals
• All natural ingredients
• Hypo-allergenic
• Bio-degradable
• No scent added
• No fumes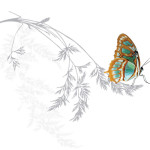 Push or Click to Call David Now