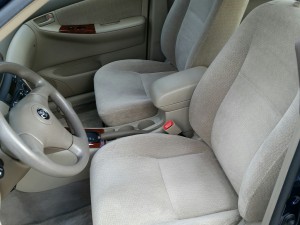 My Ten-Year Old Car
Spray and wipe, no extraction machine used. Instantly removes road salt.
"Over the past decade, I've rescued dozens of animals and tried every stain and odor remover I could find. It was Microemulsion technology that stood out from all the rest. I was so impressed with the results that I decided to develop my own line of all-natural, nontoxic, cleaning agents. " – David Berger, Founder
Ready-to-Use or Concentrate Solutions
"Q Clean is nontoxic, and it does not produce any harsh odor.  I use it around my son who has chemical sensitivities and my two parrots. I've saved clothing, rugs, a wool coat, car seat covers, and my car's upholstery. These days, I'm no longer embarrassed to invite my friends to sit in my dog's favorite arm chair." – Cindy Bolton
"The chairs in my Laundromat that were full of food and soft drink stains now look like new again. And the odor is gone, too. Q Clean is amazing stuff!" – Rick Hartman
"The engineered hardwood floor in my lobby was covered in road salt from foot traffic. I simply sprayed Q Clean on the floor and dried it with a towel. It came out beautifully after only one application. Other cleaners required three applications to restore the floor." – Lance Knudsen, Knudsen Bro's Collision
"Your suggestion to try Q Clean on my son's smelly hockey gear was a good call. It took away the odor instantly!"
– Laurie Racey, DMV & Hockey Mom
Q Clean™ is very effective at eliminating odors, removing stains, breaking up grease and reducing BOD (Biochemical Oxygen Demand); however, don't stop there.  It's the most cost effective cleaning agent among our line up because a gallon of base concentrate makes 64 gallons of powerful nontoxic cleaner.
AA Natural Products contain bio-renewable plant-based ingredients producing powerful microemulsion cleaners consisting of billions of nano-sized cleaning particles that penetrate deeply into surfaces and effectively remove pet stains and odors on contact. Our aqueous cleaning agents are Earth-friendly alternatives to highly toxic volatile organic compounds. QClean™ is specifically formulated to remove stains and odors from hard and soft surfaces. It's safe on painted wood, stone, metal, plastic, vinyl, carpet and washable fabrics.
Here a few areas where microemulsion (colloidal micelle) technology is currently being employed:
• Carpet & Rug Cleaners
• Crime Scene Cleanup
• Farming Applications
• Fire and Smoke Damage
• Fire Suppression
• Laundry Applications
• Flood Remediation
• Industrial Degreasing
• Janitorial Cleaning
• Kennels & Habitats
• Laundry Applications
• Medical Facilities
• Sports Facilities
• Zoonotic
Contents:Key ingredients such as surfactants, fatty acids and esters are derived from soy, corn and coconuts.
QClean™ Removes Odors and Stains Caused by Urine, Vomit, Feces, Blood, Sweat, Skunk, Grass, Wine, Coffee, Soy Sauce, Ketchup, Oil, Grease, Grime, Dirt and Road Salt. It's Very Versatile. Also Use It  On Smelly Shower Stalls, Foul Litter Boxes, Stinky Hockey Gear, Etc.
Best Practices For Using QClean™
Shake Well Before Use
Ready-to-Use Retail Bottle: Use as directed:
1) Spray on soiled surface. Soaking a few minutes may be beneficial.
2) Wipe with a damp cloth or rinse with water
3) Dry with a clean white cloth
Concentrate: Mix as directed below, using filtered or distilled water.
Heavy Duty Degreaser, Spot & Odor Remover:
Mix 4-8 ounces (1/2 to 1 cup) of Q Clean™ with 1 gallon of water
Clean Oil Spills & Stains Caused by Grass, Coffee, Soy Sauce, Ketchup, Etc. Remove pet urine odors.
Carpet Pre-Spray, Kitchen, Bathroom and Automobile Cleaning:
Mix 2-4 ounces (1/4 to 1/2 cup) of Q Clean™ with 1 gallon of water
Carpet Pre-Spray, Range Hoods, Back Splashes, Counter Tops, Ceiling Fans, Stainless Steel, Glass, Tile, Toilet Bowls, Car Interior and Grimy Leather Seats.
Stainless Steel, Countertops and Window Cleaning:
Mix 1 ounce (2 tbsp) of Q Clean™ with 1 gallon of water
Appliances, Counters, Walls, Baseboards, Floors and Cabinets
Always test QClean™ in an inconspicuous area and check for color fastness. Follow manufacturer's guidelines for the item being cleaned.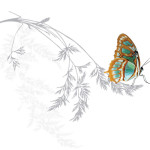 Push or Click to Call David Now